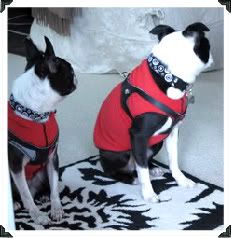 aw, really? leaving? so soon?

There are some years that defy believability and deserve special-special recognition as they depart.
Without letting the door slam on its posterior just in case it has some magic juju left in its reincarnation as 2011, let's wish 2010 adieu and a safe trip into the black hole of old links.
There was something about 2010 that reminded me of fish sitting in the refrigerator.
It has to do with getting ready to serve it up all fancy with sauce and herbs on a gorgeous platter.
But when you reach into the refrigerator you realize that you put the platter in there and the fish in the cupboard.
And so goes this past year.
Upside down, inside out and unusually smelly.
There's always the contingency of the chicken in the freezer.
However, when you open the freezer you realize the thing is enthusiastically in a thaw cycle and the chicken is quite past ice cold to sweating uncomfortably.
It gets dumped right along with the fish.
Ever optimistic, the next choice is to grab some pasta and give it a quick toss with diced tomatoes and a bit of garlic with cheese shaved on top.
Fresh basil waits in the herb garden.
All is well until you realize the can of diced tomatoes you are about to open is bulging.
Something like a fire alarm clangs in your head as you recall the watchword of botulism and realize there will spring forth tons of bacteria that might in fact kill you if you release the pressure from the can with the opener.
Carefully, the opener is returned to the drawer and the poisoned unopened dinner ingredient goes into the garbage, ever so gently, accompanying the smelly fish and chicken.
Never mind.
A little garlic and olive oil with cheese and fresh basil will do.
Sadly, the basil has had a very unfortunate event.
It seems there are squatters living on the leaves and they are big enough for you to see not only the traffic pattern, but their giant rear ends scurrying about.
Fine.
Pasta and garlic with oil.
A sprinkle of cheese.
Of course you know where this is going, don't you?
The hunk of cheese is green.
By now, the pasta has drowned in the water and there it goes into the wasteland that is the garbage now quite full of all too many smelly things.
Time to order pizza, if only there were any gluten free pizza shops.
Fine.
Yogurt will do.
If only the expiration date wasn't two and half weeks past.
Waking up the next day, a new dawn brings hope and cheer. Until you realize that there is no coffee left in the canister and the water filter cracked overnight.
Reheating yesterday's morning coffee sounds good if only the coffee pot had not been washed the night before.
And there you have our 2010.
Perhaps Murphy, its cousin Unfortunate Events and those squatty little bugs could leave our abode and relocate to say, Sarah's Alaska reality show this next year?
I'd be glad to help them pack.
So long 2010. Please
do
don't trip on those icy steps on your way out.